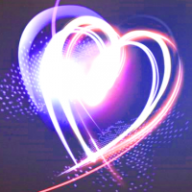 In typical tradition of ESC Insight, you won't find the usual blogging of song reviews, or news updates online.  But that doesn't mean we don't love reading others. Keeping one eye on the rehearsals/press conferences, there is need as media to read the most recent gossip and news.
On a daily basis from Dusseldorf, ESC Insight will check out our compatriots coverage of the world of Eurovision, try to see whats happening from others perspectives, and bring your attention to some of the best.
Here's what the world had to say about Eurovision on Wednesday!
Commentators falling silent over Europe
Technical problems plagued the airing of the first semi-final as the ISDN routing from the commentators booths failed and tens of thousands of Eurovision Fans had to listen to just the show – and then heard some pretty poor audio mixes from the stage.
ESC Daily picks up the reaction, while the EBU covered the issues in a separate press conference.
The air turns Blue at the UK Fan Meet
Hats off to the guys from Blue, as they make an unexpected appearance at the first joint UK/Ireland party at Eurovision, at the same time as their appearance (with Jedward) is confirmed for the Chart Show, via at ESC Today.
How gay is Eurovision?
Yes, that's the headline in Australia's Star Observer, as the "let's get our agency in the press" starts a survey to create a story that hits the zeitgeist. The answer, by the way, puts Ireland top of the league with 24% of Eurovision fans from the Emerald Isle recognising themselves as LGBT.
The overall score table is at Star Online.
2012 planning starts for Swiss song
And Switzerland have announced their selection process for Eurovision 2011. Yes, really.
Leave a Reply