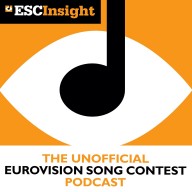 Podcast: Play in new window | Download
It's starting to get real now, as names are locked-in for May 2013 (Anouk), and the semi-finals for the Nationals are under way, even if Switzerland held their first heat only on the radio. The pace is slow but steady through to a little rush of National Finals in December before a festive break. What's been happening and been announced? Let's find out on the regular podcast.
One final note, the ESC Insight team are going to be at OGAE UK's Eurobash this weekend, so if you're at the fan convention, pop over and say hi to Terry Vision and myself.
Eurovision Insight Podcast: Some light Jazz before we begin…

Anouk steps up to the plate, the Junior running order, Belarus vs Switzerland, Swedish hosts, the Eurobash, and music from Rona Nishliu.
Don't miss an episode of the Eurovision Insight podcast by subscribing to the RSS feed dedicated to the podcasts. iTunes users can find us in the iTunes Store and get the show automatically downloaded to your computer. Looking for the 2012 Eurovision MP3′s? Buy them from Amazon through this link and help the ESC Insight team pay the bridge tolls between Copenhagen and Malmo.
Leave a Reply