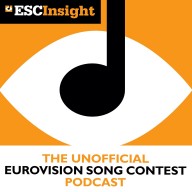 Podcast: Play in new window | Download
There's a definite sense of everything starting to build up now. Okay it might only be a bit more than zero, but it's definitely more than zero.
National Final dates are getting announced. Submission windows are opening and closing. There are some… courageous musical numbers that are being put forward by artists who are ready to represent their county in Malmö when May comes around. So, what's the word on the street?
Eurovision Insight Podcast: Submissions start to close

We're up to 35 countries who've said yes to Eurovision 2013, and the National Final submission process is well under way. Time for some more numbers and news in the latest podcast, with music from Marcello Alexander as he sings 'Im Hotel Mama'
Don't miss an episode of the Eurovision Insight podcast by subscribing to the RSS feed dedicated to the podcasts. iTunes users can find us in the iTunes Store and get the show automatically downloaded to your computer. Looking for the 2012 Eurovision MP3′s? Buy them from Amazon through this link and help the ESC Insight team pay the bridge tolls between Copenhagen and Malmo.
Leave a Reply