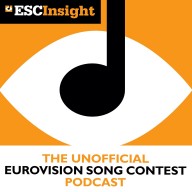 Podcast: Play in new window | Download
The deadline has passed, so any new music now could be an entry into the 58th Eurovision Song Contest. Although as you'll hear in the latest ESC Insight podcast, that doesn't that mean that every new song deserves to go to Sweden.
But every song is special to somebody, every song can stir the heart, and every song is the best efforts, hopes, and dreams of somebody.
And those dreams are all over Europe, getting ready to submit their songs to broadcasters across the continent, ready to start the long trip that will result in thousands of failures, leaving us with just one song standing as the moon rises over Malmo on May 18th 2013.
Eurovision Insight Podcast: Game On, Ikea!

Game on! September 1st has passed, and the Eurovision Song Contest is now 'in season', with news from JESC, National Final dates, and music from Männerchor Steili Kressä.
Don't miss an episode of the Eurovision Insight podcast by subscribing to the RSS feed dedicated to the podcasts. iTunes users can find us in the iTunes Store and get the show automatically downloaded to your computer. Looking for the 2012 Eurovision MP3s?Buy them from Amazon through this link and help the ESC Insight team pay the bridge tolls between Copenhagen and Malmo.
Leave a Reply