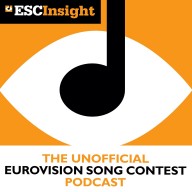 Podcast: Play in new window | Download
The clock is ticking down to Malmo 2013, with more people putting down the money to sort out the flights, a few lucky ones with a hotel sorted in the Swedish host city (and everyone else has sorted out a bed in Copenhagen).
Once more the ESC Insight Podcast will bring you all the news, the musical highlights, the numbers, the controversy, the entries, and everything else that will come together to make the Eurovision Song Contest in 2013 a spectacular event!
Eurovision Insight Podcast: Approaching the Deadline

It's the last podcast of the quiet summer, before the September 1st deadline. We can plan more national Final trips, submit more songs, and from next week, can hopefully start listening as well. Editorial thoughts, news, and music from Sterre.
Don't miss an episode of the Eurovision Insight podcast by subscribing to the RSS feed dedicated to the podcasts. iTunes users can find us in the iTunes Store and get the show automatically downloaded to your computer. Looking for the 2012 Eurovision MP3s? Buy them from Amazon through this link and help the ESC Insight team pay the bridge tolls between Copenhagen and Malmo.
Leave a Reply