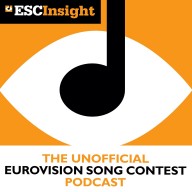 Podcast: Play in new window | Download
The long summer of Eurovision is nearly over – August really is the desert of the Song Contest, with everyone coming down from the last Contest, the occassional OGAE meeting to look forward to, and a big playlist of absolutely nothing new to listen to.
Still, September 1st is nearly here, and when that day arrives we can start listening to new songs, safe in the knowledge that they could be eligible for Malmo 2013! Until then, let's have some fun on the podcast.
Eurovision Insight Podcast: Still in Hibernation

It feels a bit like the world of Eurovision is in hibernation, with only little scraps of news to fill up the podcast. September 1st is approaching though, so get ready to wake up! With music from Engelbert Humperdinck, or was it Kermit the Frog?
Don't miss an episode of the Eurovision Insight podcast by subscribing to the RSS feed dedicated to the podcasts. iTunes users can find us in the iTunes Store and get the show automatically downloaded to your computer. Looking for the 2012 Eurovision MP3′s? Buy them from Amazon through this link and help the ESC Insight team pay the bridge tolls between Copenhagen and Malmo.
Leave a Reply