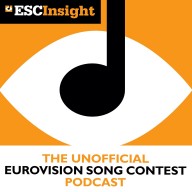 Podcast: Play in new window | Download
The long summer has moments of Eurovision excitement, and we've got the latest news on those moments in the Eurovision Insight Podcast, from thoughts on Malmo to the latest news on Junior.
Thanks also to Peter Walsh for pointing out the RTE 'mockumentary' on the 1965 National Final. I'm sure the Irish fans are aware of it but it's a first for me and the Insight team…
So we've got one of the losing entries, from Dion Horan, on the show
Eurovision Insight Podcast: Mockumentaries and Memories

Why we're off to Malmo, the important dates for your Eurovision diary, BBC budgets, more countries entering Junior Eurovision, and music courtesy of RTE and the 1965 Song Contest.
Don't miss an episode of the Eurovision Insight podcast by subscribing to the RSS feed dedicated to the podcasts. iTunes users can find us in the iTunes Store and get the show automatically downloaded to your computer. Looking for the 2012 Eurovision MP3′s?Buy them from Amazon through this link and help the ESC Insight team pay the bridge tolls between Copenhagen and Malmo.
Leave a Reply