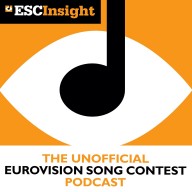 Podcast: Play in new window | Download
More news from the world of the Eurovision Song Contest, as the podcast continues through the summer, keeping you up to date with all the Eurovision news.
In this week's show, we look at the official viewing figures of Eurovision 2012 (why are they down on last year?), the jury/televote scores as they were released by the EBU (and why those numbers aren't enough), music from the Swiss song that everything seems to agree should have been at Baku, and some ideas for Eurovision trips over the summer and autumn
Eurovision Insight Podcast: Victory, Votes, and Viewers

We have viewing figures, jury results, more National Final winners, and our first 'Second Chance' of the Summer from Ultra Nate and the Swiss 2012 selection process.

Looking for more details on those trips? Check out Eurobash 2012, OGAE Portugal, Tallink Cruises, and OGAE Germany (Berlin Bash).
Don't miss an episode of the Eurovision Insight podcast by subscribing to the RSS feed dedicated to the podcasts. iTunes users can find us in the iTunes Store and get the show automatically downloaded to your computer. Looking for the 2012 Eurovision MP3′s? Buy them from Amazon through this link and help the ESC Insight team find Solna on a map of Sweden.
Leave a Reply