Posted by
Ewan Spence
on Jun 8th, 2012 in
Headlines
|
0 comments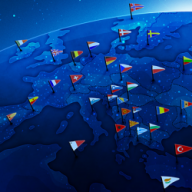 One of the popular pages on ESC Insight is our list of Eurovision websites. Have we missed your favourite site, is something broken, or has a new URL? Let us know through the form at the bottom of the weblinks page.
We're trying to list every Eurovision site out there, and while we think we have the majority of them (and all of the big ones) there's probably countless others that can go in.
The list also helps populate our sister aggregator site ESC Buzz (www.escbuzz.com) which collates the popular sites and headlines into a single "Front Page" of Eurovsion news – check it out if you haven't already!
Leave a Reply