Posted by
Ewan Spence
on Jun 6th, 2012 in
Articles
|
35 comments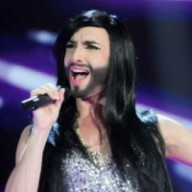 Now we've seen the results of this year's Eurovision Song Contest, and had a chance to think about why countries received the votes that they did, it's clear to us here at ESC Insight that while some countries managed to perform to the best of their expectations, there were others that left votes on the table.
Or more to the point, left the votes back in the National Finals and selection process. Which countries do we think got it horribly wrong and sent the wrong song to Baku? More to the point, was there a better song available?
Norway should have sent… Ola Nordmann, by Plumbo.
Tooji, lovely Tooji, the surprise winner of Norway's MGP. With the help of a backing track. Stepping out on stage at Baku Tooji's vocal performance was not up to scratch. Barely making it out of the semi-finals gave Norway's NRK  some cover, otherwise it would have been three poor results in a row. But that last place on Saturday night will sting.
Sitting at home was controversial Rock/Folk combo Plumbo. Darlings of the public, disenfranchised by the mainstream media, they still made it to the National Final, but in the super-round suddenly lost all their support. With enough live performance experience, they would have kept Bulgaria out of Saturday night, and climbed higher than Tooji in the final reckoning.

Belarus should have sent All My Life, by Alyona Lanskaya.
I know this wll be a controversial choice with some of you. Litesound were big in the hall, big in the public vote, and loved across Europe. Once they were given the tickets to Baku in place of Alyona Lanskaya, it started to go wrong. Their rock song was handed to a Greek team to improve it, which they did by going from rock to dance; the band took to the stage with a song that I suspect was so far from their original vision their heart wasn't in it; and brought with them the pressure of a nation on top of the worries about their career prospects on Monday May 27th… That's not a recipe for success.
Much like Terry Wogan shouting "Cyndi!" when everyone else went with "Scooch!", there's method in the madness. Purely on musical merit, I think All My Life would have been a far better song on the Crystal Hall's stage.

Austria should have sent… That's What I Am, by Conchita Wurst.
It's a Song Contest, and songs do well at song contests, not flashy stage performances with no substance. Rona Nishliu proved that with a stunning song, coupled with a look that was pure Max Von Sydow's Ming the Merciless from Flash Gordon. At the other end of the first semi-final you had the Trackshittaz. All performance, no song, and if we're fair, a neutered performance from the Austrian National Final.
ORF ran a head-to-head final round at that Final, and opposite the rude rappers you had Conchita Wurst. A stunning cabaret drag act with a fantastic voice, a powerful ballad, and mastery of the stage and the camera. Austria should not have sent the show, they should have sent the song.

Finland should have sent… anybody else.
Pernilla Karlsson had a lovely song, but it wasn't suitable for Eurovision. Much like Portugal Finland sent something they were proud of. This isn't a competition about pride, though, it's national combat through power chords. 540 songs submitted and they go with this one…

Latvia should have sent… Music Thief, by The Mad Show Boys.
If you're going to send a novelty song (be honest, 'Beautiful Song' is a novelty number), then you should commit 100% to your novelty. San Marino did, and the republic had their best Eurovision result ever. Latvia have always sent numbers on the lighter side, but there was something about Anmary that ached to be taken seriously. I bet that confused people watching as to what the song was about.
If you want to go for novelty, go for novelty with no compromises. And that means the Mad Show Boys, who finished third in the Nationals.

Switzerland should have sent… My Love, by Ultra Nate.
It never even made it out of the long list and into the televised National Final, but if there was any song that was 'a bit like Euphoria' in any of the selections, it was this one. High energy disco, a bit of a schlager legend, and it even had the requisite American presence on stage – except unlike Ausbin, Nate could do the dancing and the singing. It's still the opening track on my 'Second Chance' playlist, ten months after it first broke cover. More than Conchita, this is the missing hands in the air 'big gay anthem' of 2012.
And as it's not strictly 'Eurovision music' we could have heard it in the Euroclub this year.
Iceland should have sent Stattu Upp by Blar Opal.
This one hurts, because I fell in love with Greta Salome and Jonsi's dramatic number the first moment I heard it (and I think I still love it more in Icelandic than English). The warning signs were there for all to see in the National Final… Mundu Eftir Mer lost the public vote to Blar Opal, although it did top the Jury. To be fair Iceland did qualify for the Grand Final, and that's important for many countries, but it disappeared on the Saturday night show. Perhaps something with a bit more public support was needed…

Ireland should have sent Here I Am, by Andrew Mann.
"You don't go back again."
It's a simple Eurovision rule with one exception (called Johnny Logan). Both Jedward and RTE forgot this one. Again, there is the benefit of getting out of the semi-final thanks to the power of their fanbase – the BBC had almost twice as many viewers for the first semi-final than the second, which is down to either the Babushkis or the Grimes twins – but their schtick felt tired and dated. Anyone pitching a Jedward at Eurovision story at their editor would have it thrown back at them with "we did this last year, what's new?"
Even with all this jokes about "not wanting to host Eurovision" I doubt RTE are happy with nineteenth place.
Yes, this is a delightful game of "what if?" and there's no way anyone can be proven right or wrong, but let the debate commence in the comments to the songs you would have switched over for the ticket to Azerbaijan! And if you want another big selection of choices, Nick van Lith has is own selection of "Should haves" over on EscXtra.
On the flip side, there were some countries that we think got it right in terms of selection for Eurovision 2012. We talk about who picked the right songs here!
Leave a Reply