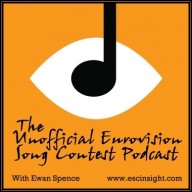 Podcast: Play in new window | Download
If you're building up a playlist of this year's 1012 songs, you'll have six in the list now, and you'd better be ready for a busy weekend as we're expecting six more this week. It's an exciting time to be a fan, jumping between live streams, chat rooms, audio feeds, and hashtags on Twitter.
What else? Well just as recording started news came in on the Azerbaijani visa situation for those of us heading Baku for the Contest – looks like most of us will be able to pick up the Visa in the arrivals hall of Heydar Aliyev International  Airport.
All that and more in the weekly podcast!
Eurovision Insight Podcast: Visa at the airport? That'll do nicely

Visa and budget news from Azerbaijan, winning songs from Malta, National finalists from Norway, running orders from Iceland, music from Moldova, and more.
Don't miss an episode of The Unofficial Eurovision Podcast by subscribing to the RSS feed dedicated to the podcasts. iTunes users can find us in the iTunes Store and get the show automatically downloaded to your computer. You can support the site by buying our Junior Eurovision book It's Cold and there are Children Singing from Amazon. Finally thanks to BMI for their support, which allowed the ESC Insight team to cover the National Finals; and EscXtra for their ongoing support.
Leave a Reply