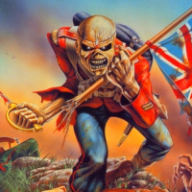 A touch later than expected, the EBU have released the list of countries that have applied to enter the 2012 Eurovision Song Contest. For keen watchers of the Contest mechanics, there's only one surprise, so let's start there before looking at some of the quirks this year's entry list is going to bring up.
Slovakia are in!
And they really mean it this year. Unlike the in-and-out process they went through for the first few months of 2011, there's been very little dramatic action from STV this time around. The singer's not confirmed yet, but the name is down, and we have the same number of entrants as last year… forty three.
Oh, you were expecting another issue?
The Armenia Question
Once Ell and Nikki won in Düsseldorf and the Contest was off to Azerbaijan, the question of Armenia's participation was asked. After what can only be a lot of discussion, Armenia have submitted an entry form for the Contest. If you ask us, it's still not a done deal (Georgia, after all, submitted an entry in 2009 and look how that panned out), but it's unlikely that Armenia are planning on Putin in a protest entry. If they're going to Baku, they're really going to want to win.
Sure, 42 other countries are looking to do the same, but just as football teams raise their game when it's a derby match against the local opposition, expect Armenia to put a little something extra in the tank for the Song Contest.
Six head off to Saturday
Although Italy's second place last year was an amazing and worthy result, we can never forget that Eurovision is also a television program, and it needs viewers to justify its place in the schedule of each country who enters. And their viewing figures for their return to Eurovision were on the low side. Maybe they had a two year deal, maybe they've decided the positive press was worth it, but for whatever reason, we carry on with a Big Five, and thanks to the hosts not being part of the group, there are six automatic qualifiers through to Saturday night, which is a first.
While we're looking at the Big Five, Spain have raised a few eyebrows in the past with some…courageous song choices. Moving away from a live broadcast of the semi final in 2009s and forcing a jury vote to be used, song selection via MySpace…they've not been putting their best foot forward.  However, the early announcement of Pastora Soler has got the internet buzzing with hope that we can see a resurgent Spain once May arrives.
Balancing the Semi Finals
With a record equalling 43 countries (Poland are out, due to the cost of Euro 2012 depleting their budget, but Montenegro make a welcome return) and six in the final, that leaves 37 to fight through the semi finals. Just under half of them, 18, will be in a statistically better place to get one of the ten qualifying places for Saturday night than the 19 in the other semi-final. That's going to make the statistical analysis a little more interesting, and some upset fans and delegations when a favourite is given a tougher draw in the "long" semi final.
Also watch out if one of the countries in the "short" semi final withdraws and we have 17 in one semi-final and 19 in the other. Someone would have to move to keep the odds fair, but short of having a country get a black spot as they are drawn in the semi-finals, it would upset quite a few delegations having to change their whole schedule late in the game.
Jemini won't be alone
All being well, the only performers to have ever finished 26th at Eurovision will have someone to dance with at the bottom of the table. I wonder who it might be…
Leave a Reply